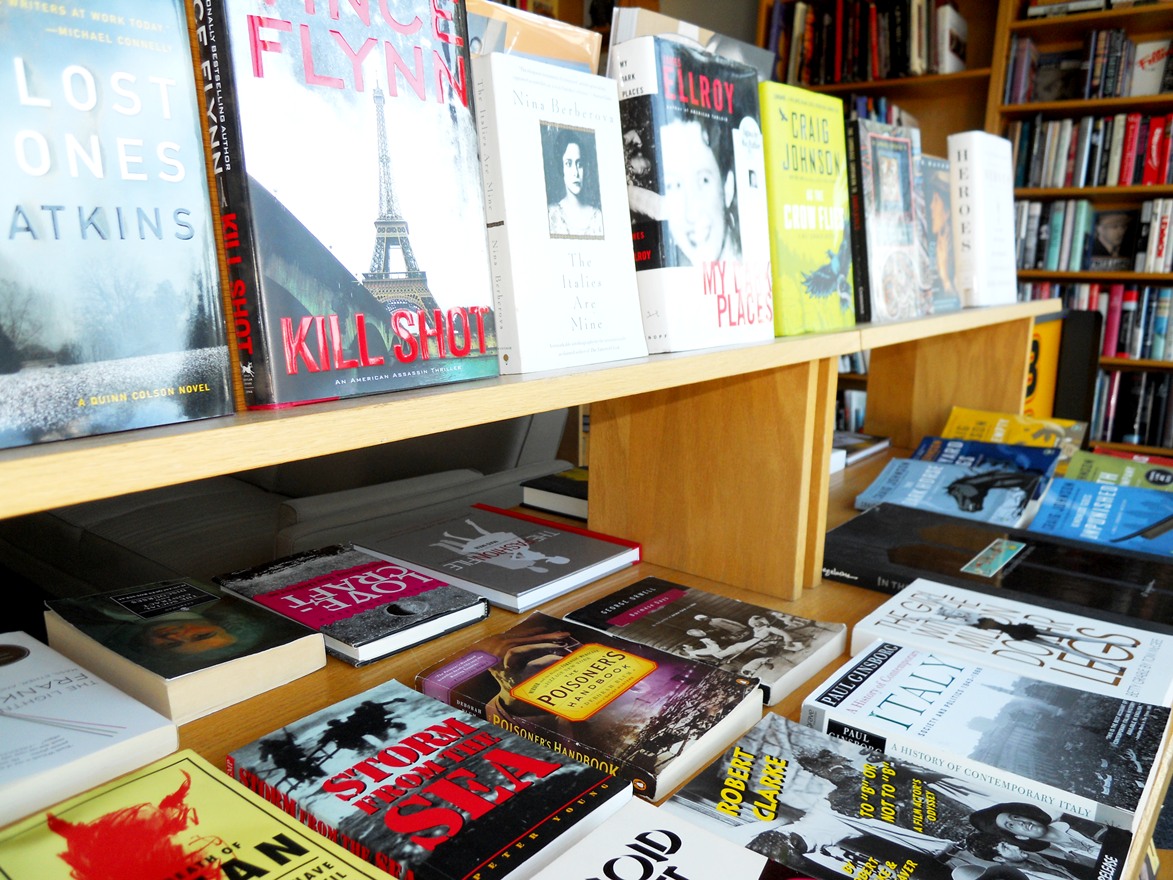 Welcome to Next Chapter Books! We have been the premier used book store for Canoga Park and other cities in the San Fernando Valley since 2006. We are a local, family owned and operated business dedicated to providing exceptional customer service and high quality used and rare books for our valued customers. This outstanding service was recognized in 2010 when Next Chapter Books was voted the Best Book Store in the Daily News Readers Choice Awards.
Our store has tens of thousands titles over a wide range of subjects, including hardback, paperback, and audio books ranging from the latest releases to collectibles. If you are looking for specific genres, you are most likely to find it in our store. Some of the things we specialize in are U.S. military history; aviation & space; biographies (U.S. presidents, music & film, and general bios); mysteries; science fiction & fantasy; westerns; religion; and the fine arts (art, poetry, music, theatre, entertainment industry, and photography).
Here are just a few reasons why you should stop by next time you are in the area:
We are a local, family-owned and operated small business in Canoga Park, CA.
Our staff is well read, friendly and always happy to provide recommendations.
We have a wide selection of used & rare books in nearly every genre.
We buy, sell and trade books.